Click the Botton below to see the best Tours available for you.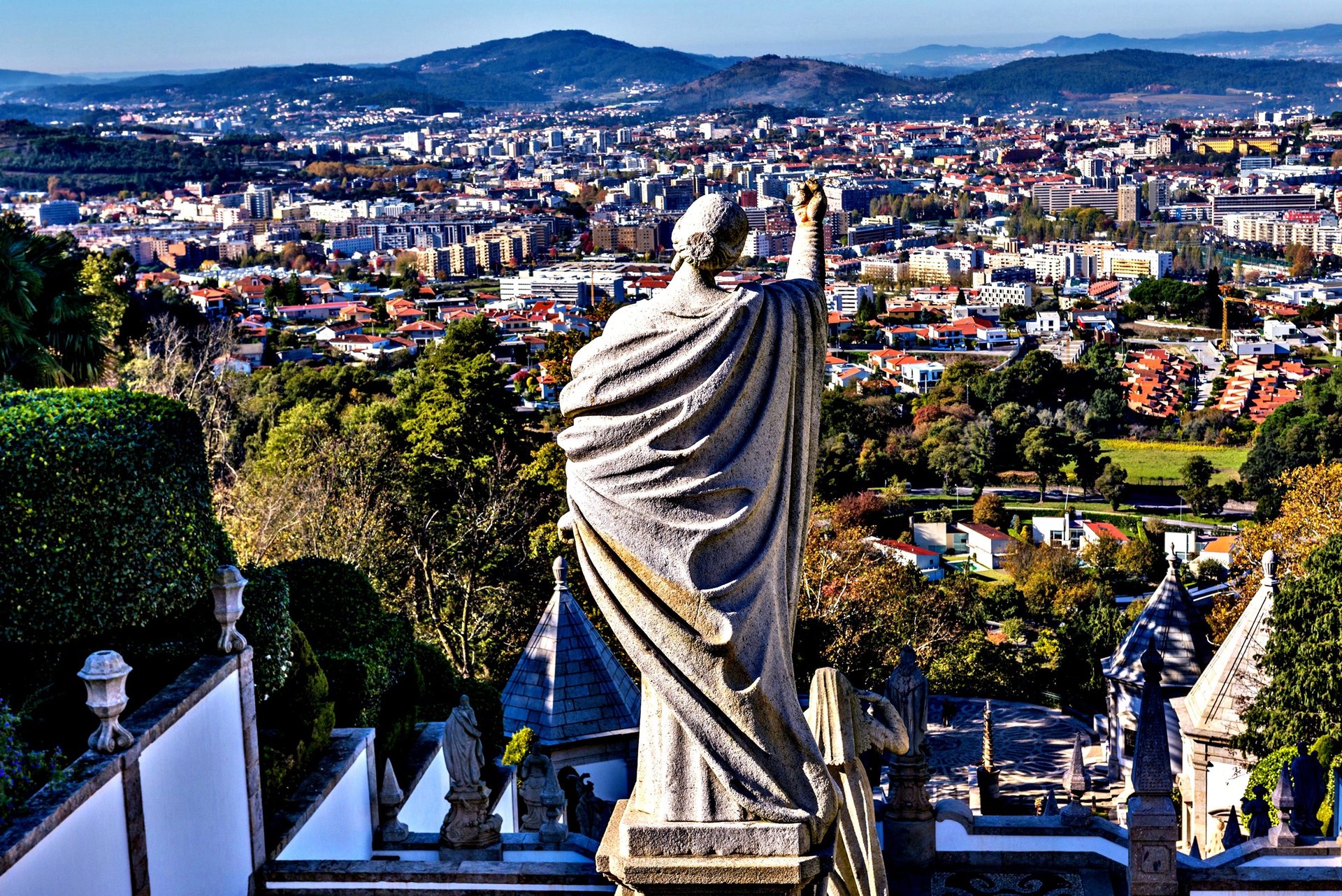 Braga is considered the most religious town in Portugal. Portugal's third largest city has so many churches and monuments, trying to see them all on a day trip from Porto just can't be done. Concentrate, instead, on just a few, starting with the Baroque Sanctuário do Bom Jesus do Monte, the city's leading sight.
Braga goes all out for Holy Week, drawing visitors from throughout northern Portugal. You may also want to visit the Archbishops Palace or a non-religious site such as the Tower of Santiago that was part of the ancient city wall.